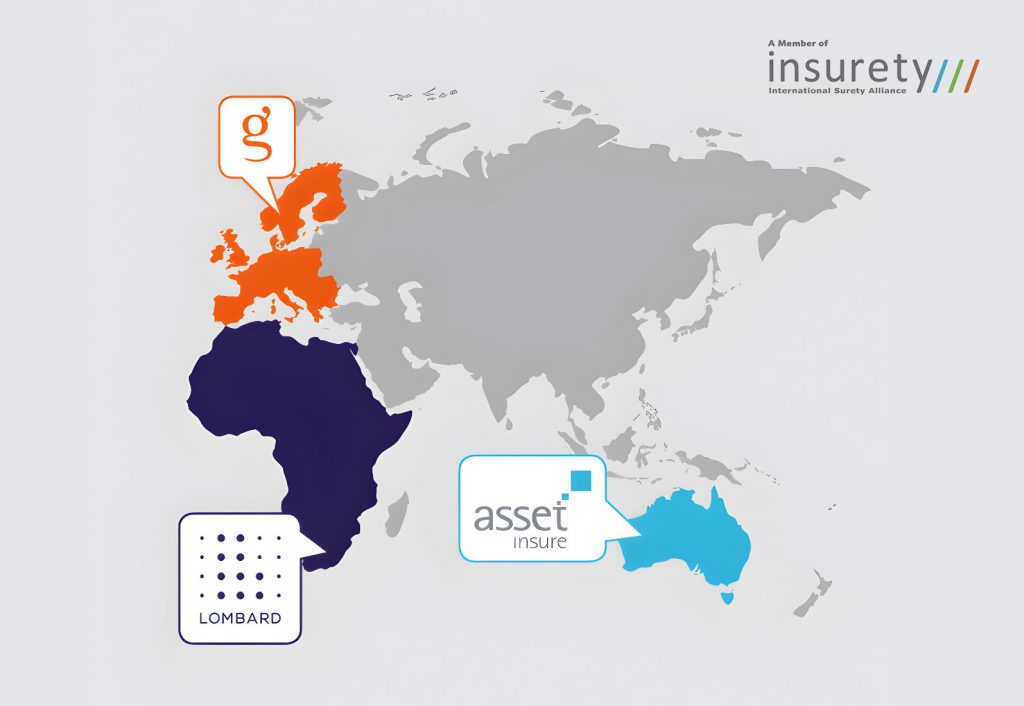 Insurety International Surety Alliance is formed by Assetinsure (Australia), Lombard Insurance (South Africa) and Nordic Guarantee (Nordic Countries).
Insurety's purpose is to drive the international strategy for the combined group of members, providing advice and solutions to generate sustainable growth and to improve the management of the risks for our group of alliance members. It does this off an already strong base in the international surety market, with presence across three continents and significant market penetration in the regions where its alliance members operate.
Insurety in short:
Insurety has been born out of a collective of like-minded insurance companies that aim to play a significant role in the industries and markets in which they operate.
Insurety is comprised of people across three continents, with similar system needs, views on risk, growth aspirations and approaches to people development.
Insurety is an alliance with shared values and a common vision.
For further information please visit the Insurety homepage at www.insurety.global or contact any of the Nordic Guarantee team members.